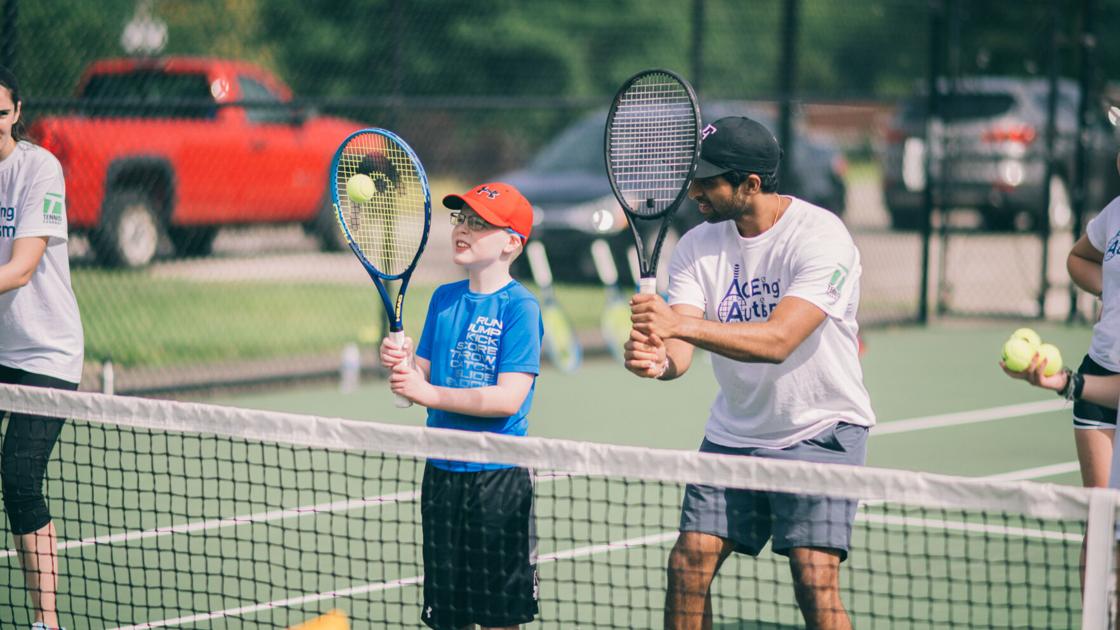 When they started working together, the boy was ranked number 200 in the country. Four months after training with Coelho, the boy had moved up to 31st place.
"That's when I knew, 'Oh I can do it again,'" Coelho said.
He started training more students and in April applied to work at JCC.
After his success with the Ball Recycling Program, Coelho turned to the community for other ways to help. He thought of his friends, Chadwick and Elana Campbell, who started their branch of ACEing Autism in Phoenix in 2017.
"I told him, 'Now I have a setup (and) I want to do what you do because I really think it's great and it really fits the J's mission," Coelho said. . "It seemed like a perfect fit from the start. Not the idea of ​​thinking that anyone can be a tennis player, but of using tennis to bring people together, to get them to interact and have a good time. . "
JCC officials were thrilled with Coelho's suggestion to start a branch in Tucson, saying the program was part of their mission to offer programs to people of all skill levels.
"We haven't done anything tennis related with this demographic, but we are trying to create programs and relationships that bring people of all ages, abilities and backgrounds into our building and using our facilities," said Amy Dowe, JCC Director of Wellness. "We hope to have a lasting relationship with the program."